Japan Cruise on the Nippon Maru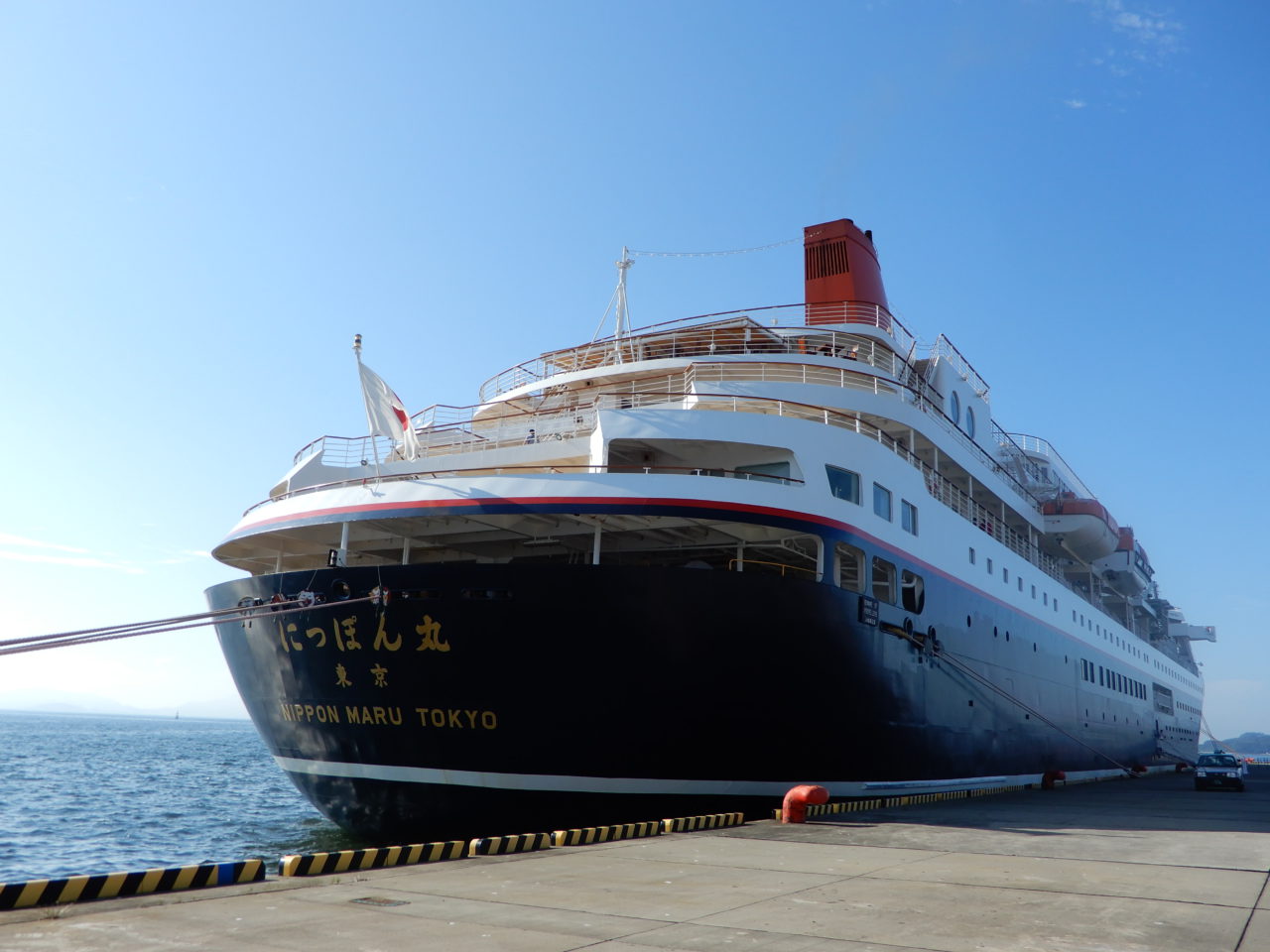 There are currently three Japanese flag passenger ships. Of these, the Mitsui O.S.K. Lines (MOL) cruise ship Nippon Maru has been a popular cruise ship representing Japan for over 30 years. This ship used to cruise around the world, but took a long break due to the corona pandemic. At present, she is on a 3-4 night cruise around Japan.
Most of the passengers are Japanese, but many of the staff on the ship are foreigners, and they speak English. The ship's newspaper, which is distributed to each cabin every day, is in Japanese only, and all events are basically in Japanese. Please be aware of these things. Of course, the friendly staff will be happy to help you.
Basic Information about the Nippon Maru
Gross tonnage : 22,472 tons
Length : 166.65m
Overall width : 24.00m
Maximum speed: 21 knots
Passenger Capacity : 532 (maximum)
Number of cabins : 203
Launch date: 1990 (refurbished in March 2010 / February 2020)
Facilities on board: Restaurant/Bar, Sports/Recreation (Japanese style public bath available), Entertainment/Culture, Souvenir store
Guide Video
Cruise Schedule Information
*The following is a plan that has already been terminated.But it is presented as one good example.
The special page is currently under preparation. Other great plans will also be introduced!
If you cannot wait, please contact us individually.
↓ ↓ ↓
A special page for Nippon Maru is now available! Click here.
↑ ↑ ↑
Nipponmaru Fireworks and Enjoying delicious winter dishes Cruise – Toba
Date/Period: Thursday, December 16, 2021 – Sunday, December 19, 2021 (4 days)
Departure/arrival port : Yokohama, Japan
Schedule :
Thursday, December 16, 2021: Departure from Yokohama 17:00
Friday, December 17, 2021 Full Day Voyage
Saturday, December 18, 2021 Toba (transfer boat) arrival 08:30 / departure 15:45
Sunday, December 19, 2021 Port of Yokohama 15:30
Number of meals: 3 breakfasts, 3 lunches, 3 dinners
Minimum number of participants: 160
*At Toba, the plan is to use a transfer boat to go ashore. Please note that landing may not be possible due to weather conditions. Landing by boat takes 30-40 minutes.
*Schedules and events are subject to change or cancellation due to the prevention of the spread of infectious diseases, weather and sea conditions, failure to reach the minimum number of passengers, and other circumstances (such as port of call acceptance).
Trip cost (per 1 adult): 176,000 yen (Comfort State Room) – 721,000 yen (Grand Suite)
How to arrange for our travel arrangements
Step 1
Use the Contact Us form to tell us what you are looking for.
Please provide as many details as possible, such as your preferred region, required cabin type, budget, time of year and number of people.
Step 2
We will provide you with a schedule and price for you to consider.
Furthermore, for your safety and satisfaction, we will suggest a better proposal.
Step 3
If our proposal meets your expectations, we will make a contract.
All the documents you need to submit to the cruise line are in Japanese, and we can help you with that.
Step 4
Once payment is confirmed, we will send the ticket voucher to the customer.
All documents sent by the cruise line are in Japanese, and we help them decipher them.
Sometimes ticket vouchers are sent directly from the cruise line to the passenger.
Step 5
Before or during the trip, we are always available for your questions.
We also take care of emergencies for the safety of our clients.