Sumo Wrestlers Morning Training Tour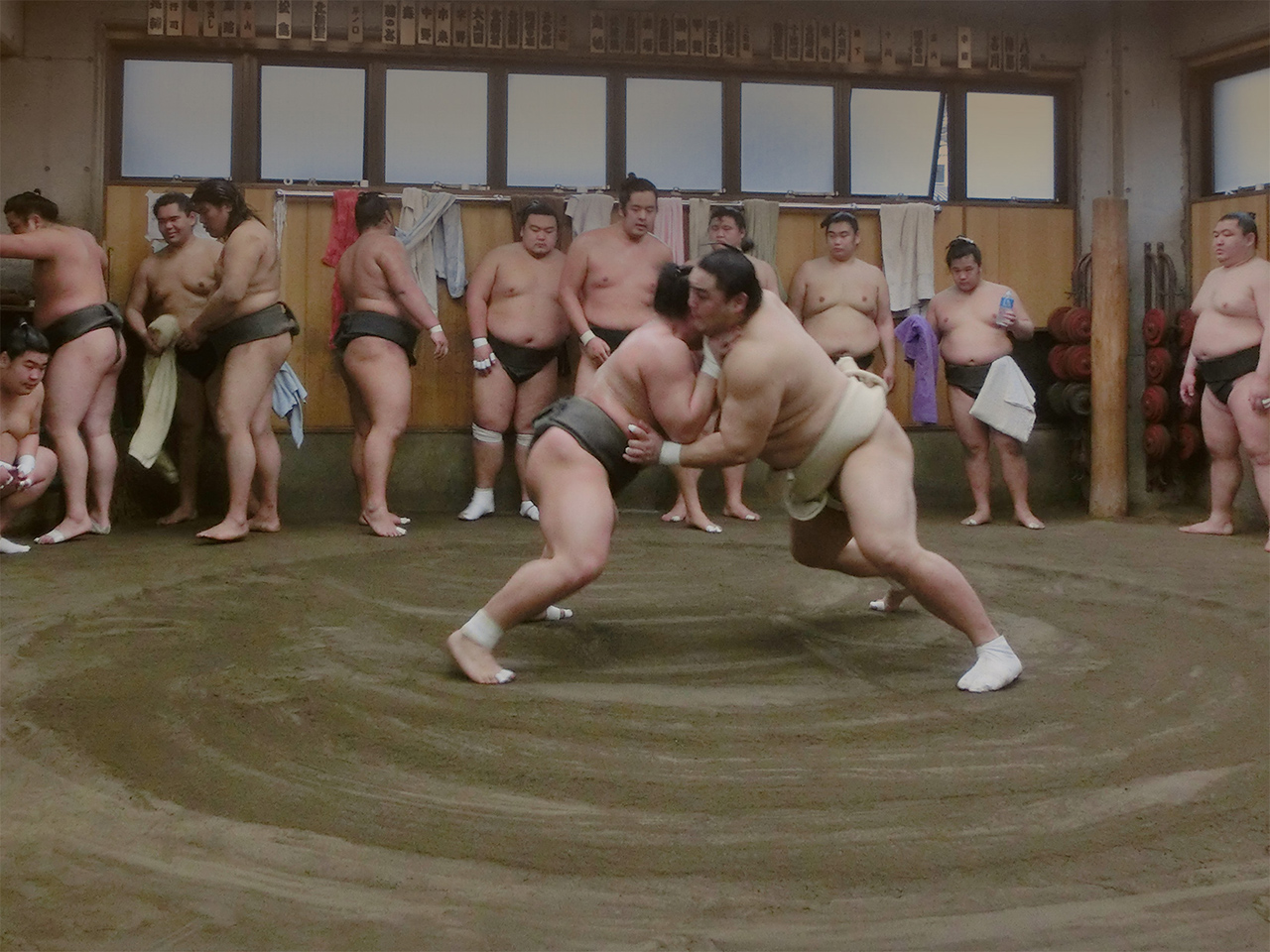 Sumo training is famous for being one of the hardest in the world of sports, reaching limits the body can barely endure only the stronger spirits in sturdy bodies can survive the challenge. In Sumo competition not always the bigger wins, technique and ability are necessary to defeat an adversary who often has the strength and the weight of several ordinary man and even moves fast as a cat.
Starting early in the morning, wearing barely nothing even during the Japanese freezing winter, sumo training keeps the path of "budo" martial arts and ancient traditional Japanese customs. The Shinto religion is deeply rooted and the members of the sumo stable "sumo-beya" not only compete but eat and live together in a strict hierarchy of rules displayed also in the training.
The access to sumo stables is allowed to those who keep the manners and respect the sumo tradition. The solemnness of the event has to be watched in silence, our guide will introduce you in how to keep the rules for accessing the stable and live watching the practice.
Date and Time

Please contact us.

Meeting Point

Your Hotel (around 7:45am)

End

Ryogoku (around 10:30am)

Price of Sumo Tour

* inkl. Führergebühren (Englisch), Transportgebühr von Hotels mit öffentlichen Verkehrsmitteln (einfache Fahrt)

Please contact us.

Please follow the guide's instructions during the program. We are not responsible for any accident caused by ignoring the instructions.
As a rule, children under the age of 10 are not allowed to participate in this program. Silence is necessary here.
Please understand that in some sumo stables you are asked to sit on a floor without chairs.
Our services are mainly offered in English.

Cancellation Policy

14-3 days before the program day: 20 % of the program fee
2 days before the program day: 50 % of the program fee
one day before, on the departure day, or cancellation without notice: 100 % of the program fee