Samurai Film Fighting in Haneda "Fight a duel"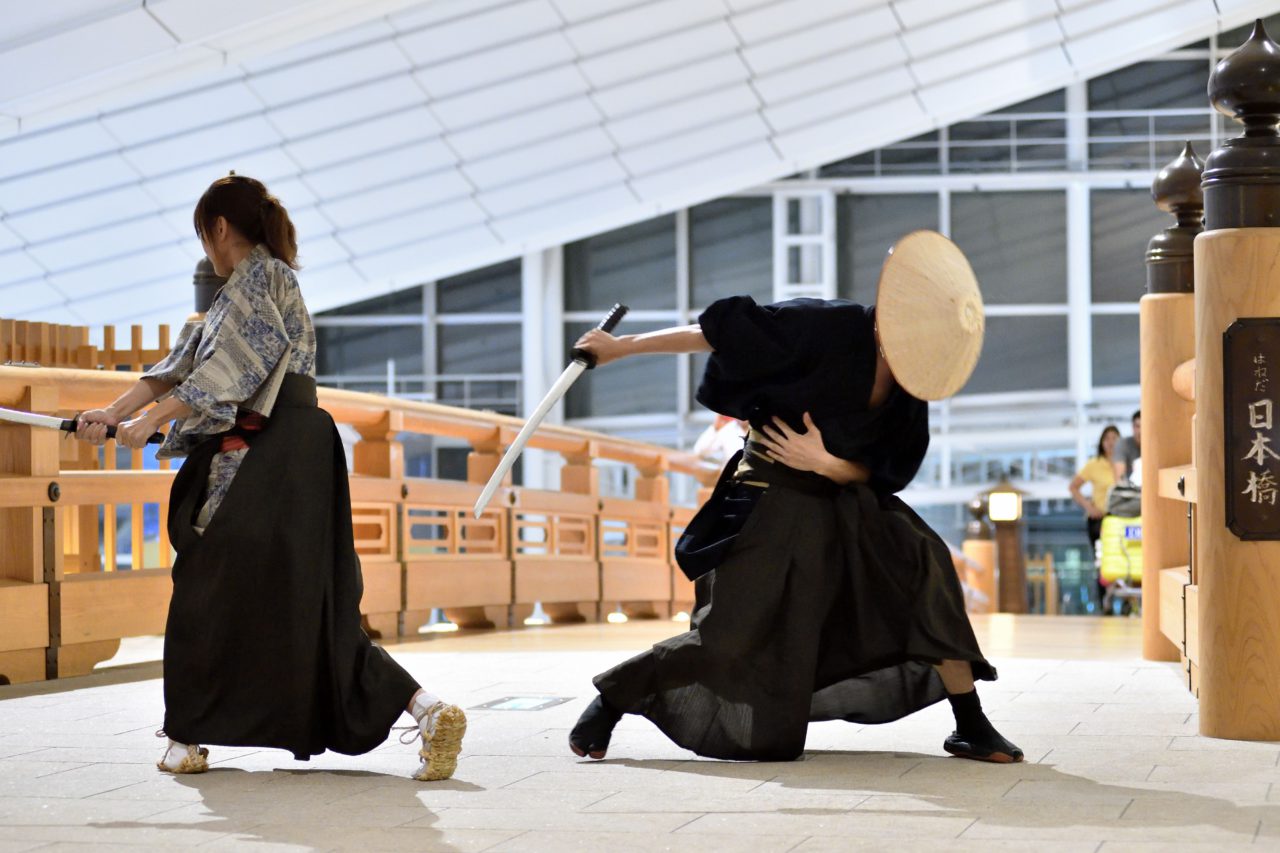 A professional stuntman offers you the SAMURAI action!
You can make original "SAMURAI" movies.
You will be an actor wearing a samurai costume.
The professional stuntman will help you get the job done.
You are a samurai star!
Please wear a SAMURAI costume.
The stuntman directs the action.
You rehearse. The staff shoot your original films.
Please wait about 1 month. You can download the original "SAMURAI"  movies.
Date & Time

19-22 October, 24-26 October 2018
14-19 November 2018
1-9 December 2018

Samurai Version 10:00 – 12:00,14:00-16:00,18:00-20:00
Short Samurai Version 10:00 – 12:00,14:00-16:00,18:00-20:00(One hour of this time schedule)

Price

Long Samurai Version (3 hours) 30,000JPY (incl.TAX) per person *Minimum 6 persons
Samurai  Version (2 hours)    20,000JPY (incl.TAX) per person *Minimum 6 persons
Short Samurai Version(One hour)  15,000JPY (incl.TAX) per person *Minimum 6 persons
Please note!
This program is established by 6 people.
It's decided a week before .

Place

HANEDA Airport International Terminal, Tokyo

Cancellation Policy

7-2days before the program day: 50 % of the program fee
one day before, on the departure day, or cancellation without notice: 100 % of the program fee