Sayaka's healthy Kitchen – Japanese Home Cooking with a registered dietitian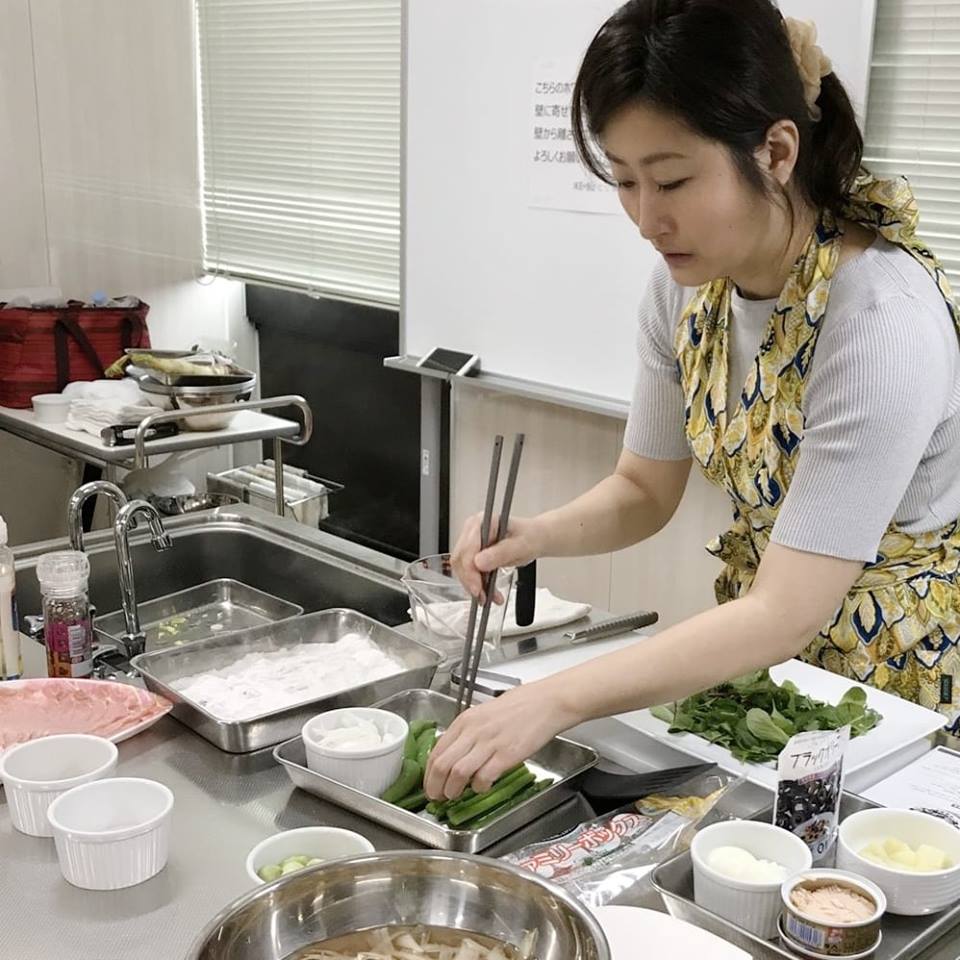 Japanese food is healthy.
In particular, home cooking is nutritionally excellent.
There are many cooking classes in Japan.
However, there are a lot of materials in Japan only.
Unfortunately, you may not be able to cook the same in your home country.
Our plan is as follows.
1.A professional registered dietitian is your cooking trainer.She speaks English.
2.You go shopping at the supermarket with her. You can ask her about Japanese food here .You pay the price at the supermarket.
3.The menu will respond to your wishes.
4.The cooking class is available in English.Please take note of what you need.Later, your cooking trainer can send you the recipe.But that's extra charge.
How about the following menus?
Miso soup
Curry rice
Tenpura
Omurice
Maccha(Green Tea) pudding
etc.
Date and Time

Date: on your request*Except Thursday
Time: 13:00-17:00(4 hours)

In rare cases, we can not accept the date and time of your choice. In such a case, we will contact you with a different date proposal.

Meeting point

In front of Ikebukuro station
* If you need Hotel pick up service,please ask us.

End

In front of Ikebukuro station

Price of Japanese Food Cooking Class

20,000JPY for 1 group (MAX 6 persons)
*Please contact us if the group is larger than 7 persons.

*including Cooking trainers fees (English),Kitchen rental costs

Cancellation Policy

14-3 days before the program day: 20 % of the program fee
2 days before the program day: 50 % of the program fee
One day before, on the departure day, or cancellation without notice: 100 % of the program fee