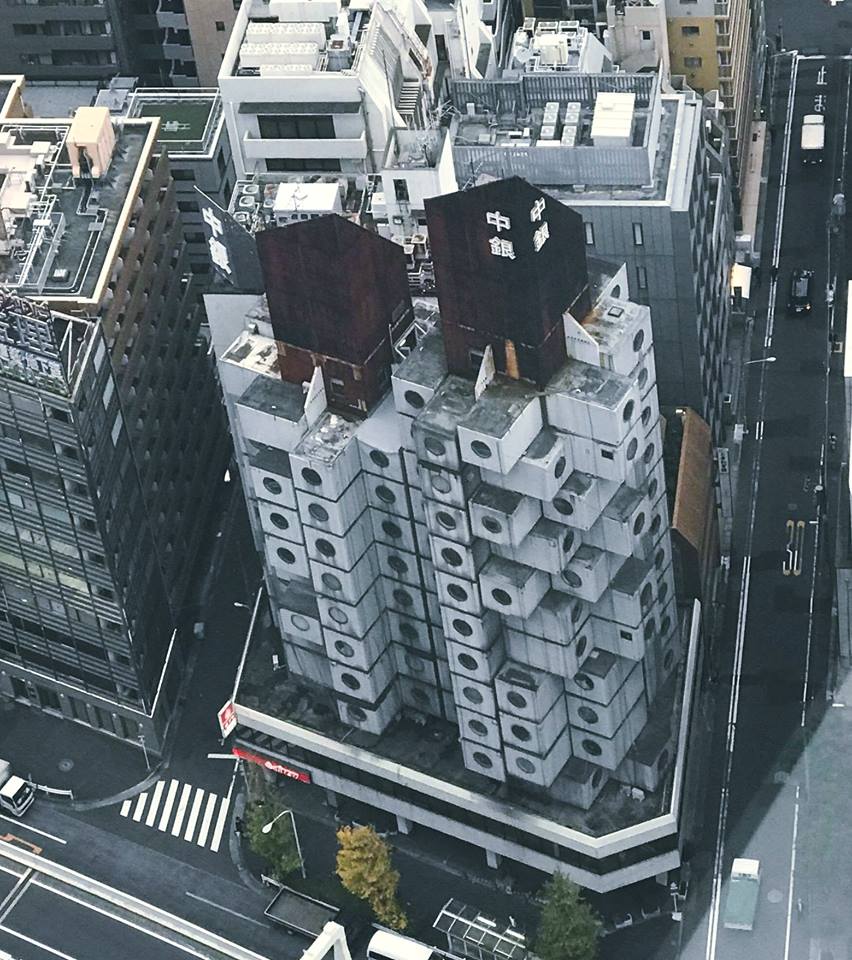 Nakagin Capsule Tower is located in Ginza, Tokyo.
Japanese architect Kisho Kurokawa built it in 1972.
It is a residential and office building.
It has a unique shape and has a lot of square capsules.
However, it is a crisis of the demolition now.
Architecture enthusiasts around the world don't want that.
If you would like to see the inside of the capsule, please contact us.
Nakagin Capsule Tower(Private tour)
Nakagin Capsule Tower(Regular Tour every Thursday)