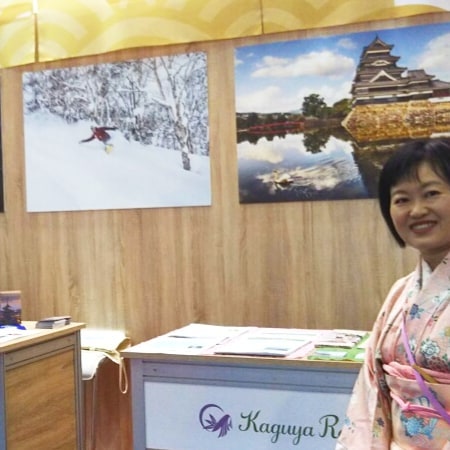 I will be giving Japanese lessons for our Japanese fans via Skype.
I studied Japanese literature in the doctoral class and my specialty is ancient Japanese literature.
My university is also known for researching Japanese language teaching.
That's why I studied Japanese linguistics.
My professor is the author of the most famous dictionary in Japan 'DAI-JIRIN'.
I taught Japanese to a Czech woman using the teaching method 'Survival Japanese.
Now I'm a travel professional, and I want to teach Japanese to travelers.
Unfortunately, the Japanese do not speak English so well. It is the same as in Italy.
Japanese for travel will help foreign travelers find their way around Japan.
If you want to enjoy a hot spring at a Ryokan or try a delicious traditional meal at the local restaurant, all you need is a little Japanese.
I use the teaching methods according to 'Survival Japanese'.
This means that speaking is more important than grammar.
If you want to talk to the Japanese immediately, then learn it with me.
If you would like some advice on your trip to Japan, I will be happy to answer your questions.
I am a travel professional and know all of Japan.