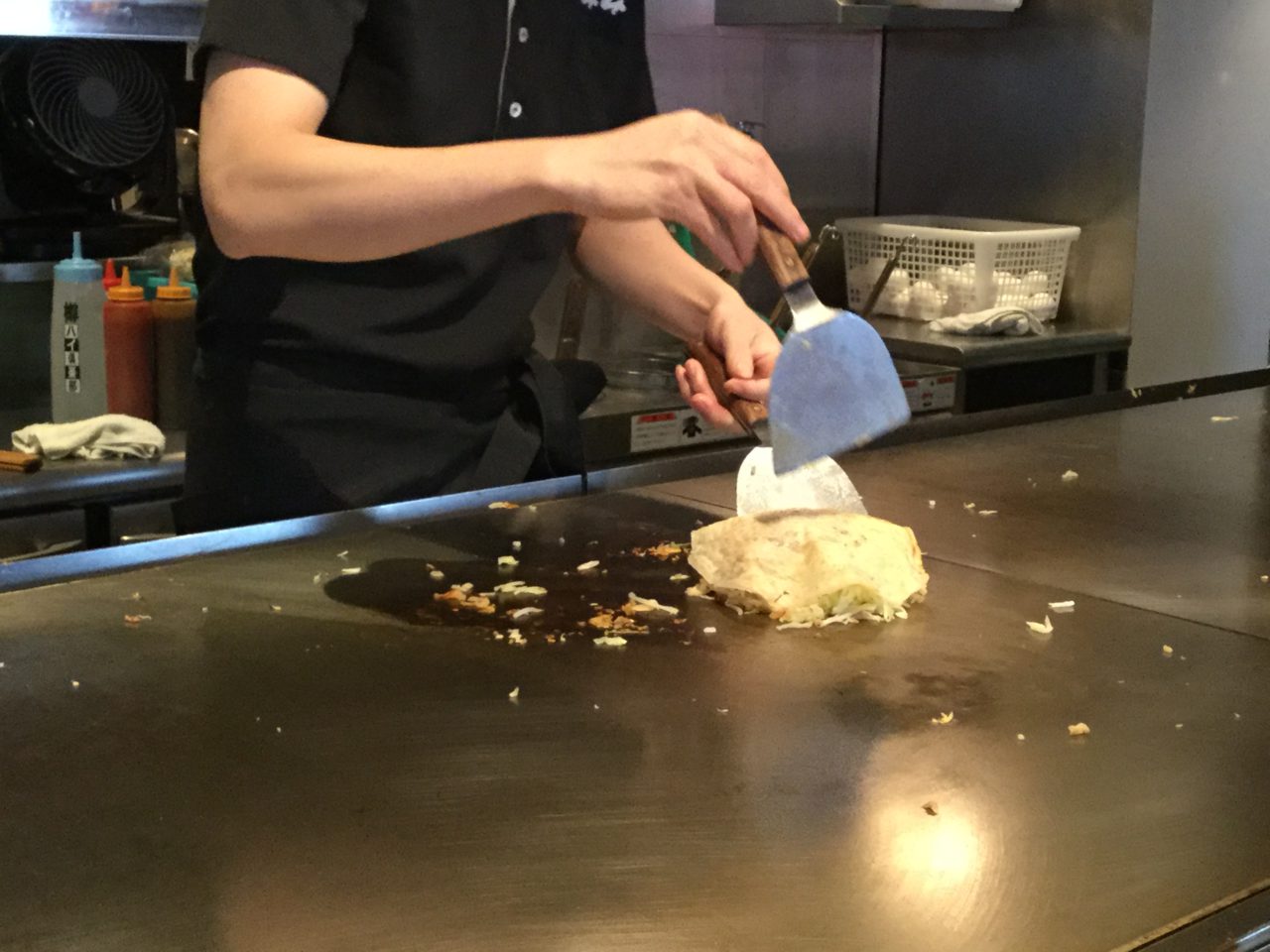 Okonomiyaki is like japanese pizza.
All Japanese love it.
There are two kinds of okonomiyaki.
They are Osaka style and Hiroshima style.
Of course, the people of Osaka and Hiroshima are proud of their local okonomiyaki.
The Hiroshima style is a little more elaborate.
First, bake the dough like crepe, and put a lot of vegetables and meat there.
In addition, bake the noodles and eggs and stick them together.
In some okonomiyaki restaurants,the cook cooks in front of the guests.
If you can drink alcohol, beer goes well with it.