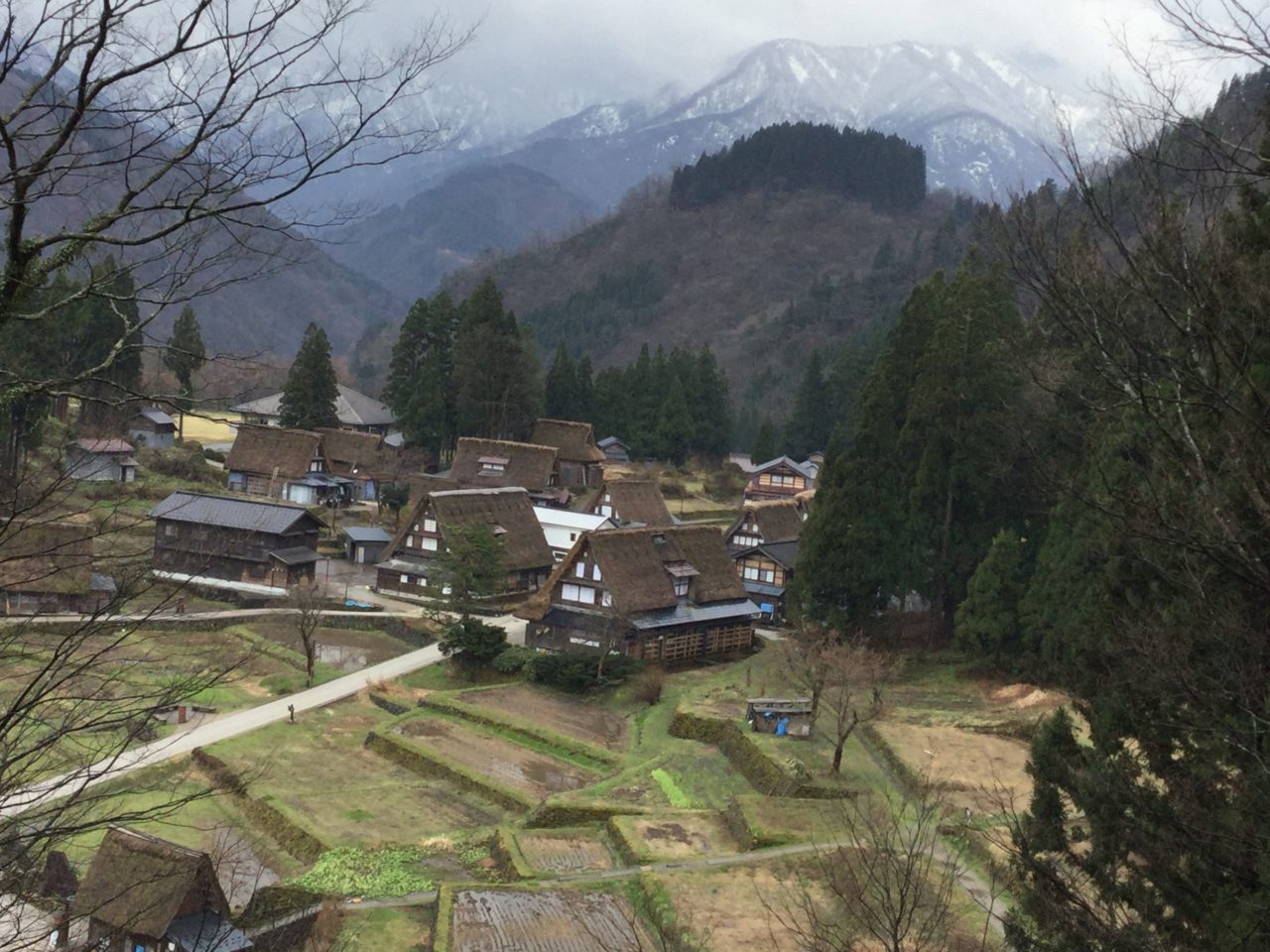 Gokayama is  small villages in the mountains of Toyama Prefecture.
It is said that in the 12th century, soldiers who lost the war lived here.
Here are some small houses and they are very old.
The roofs are thatched.
Now there are several inns and restaurants here.
They're too rustic.
There is a real Japan here.