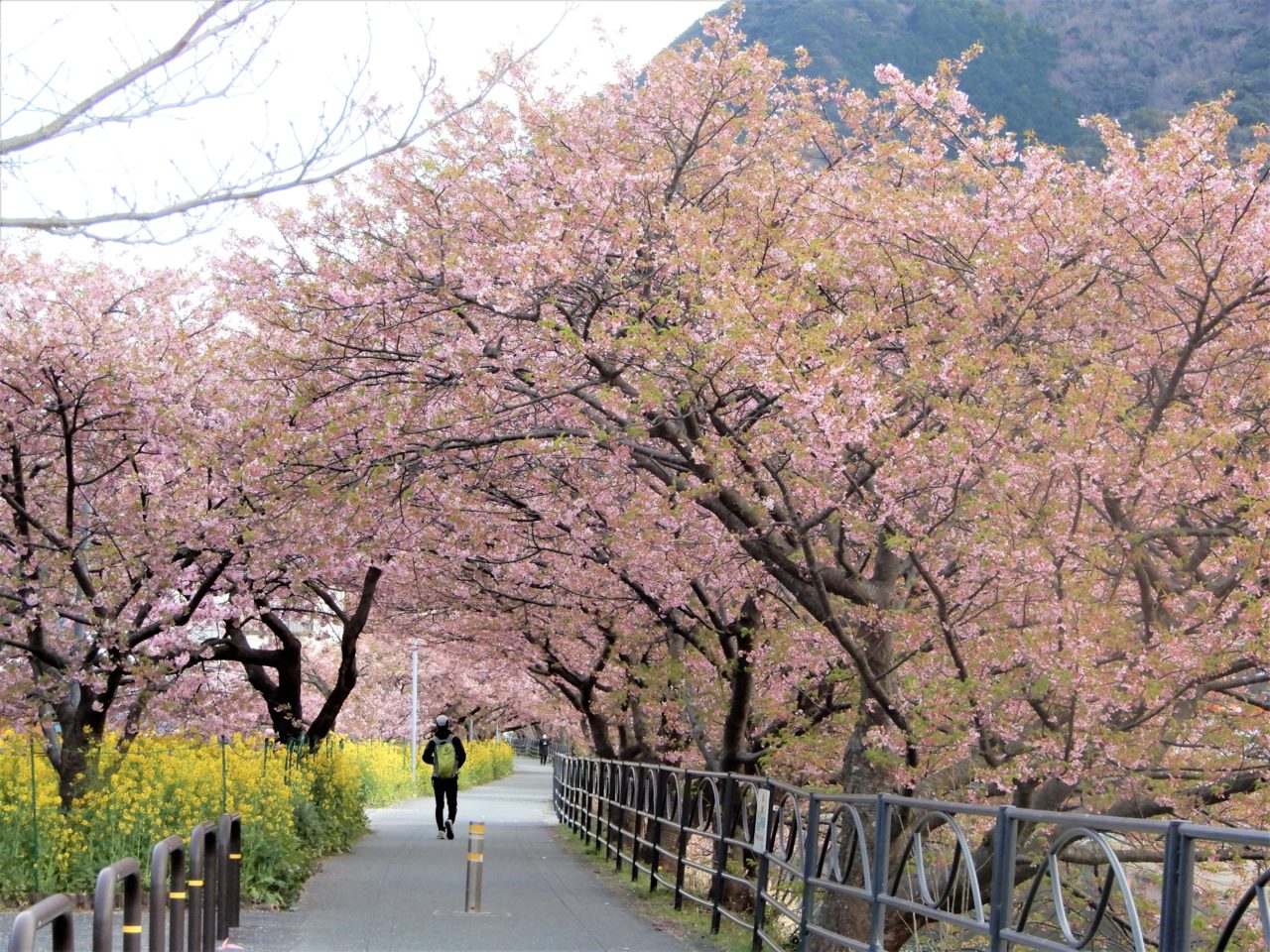 The cherry blossoms of 2021 bloomed earlier than usual.
The Kawazu Zakura, famous for its early blooming cherry blossoms, also bloomed earlier than usual.
Kawazu is a quiet town in the Izu Peninsula of Shizuoka Prefecture. The Kawazu Zakura is a cherry blossom that was born here.
Kawazu is a quiet town on the Izu Peninsula in Shizuoka Prefecture.
Every year, the area is crowded with many people.
This year, however, the Sakura Festival in Kawazu has been cancelled.
The cherry blossoms are very beautiful, but there were no people to enjoy their beauty and it was very quiet.
In addition to Kawazu, there is another place where you can enjoy Kawazu Zakura.
It is Minami-Izu.
In Minami-Izu, a Sakura Festival was held, albeit on a smaller scale.