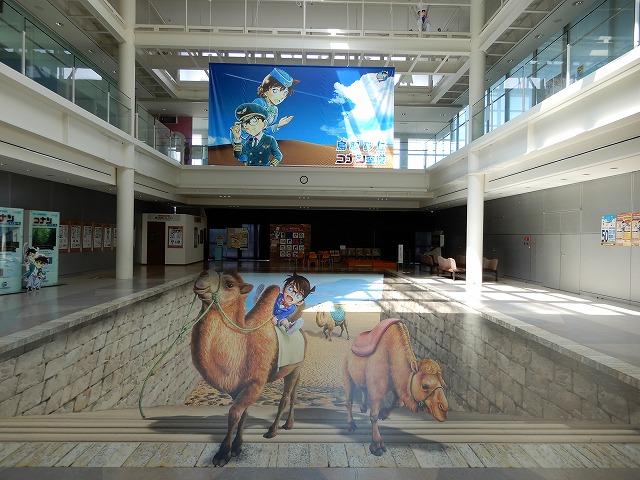 Tottori is famous for sand dunes.
It's very quiet and rich in nature.
Here is a nice airport facing the sea.
That name is called Tottori Sand Dunes Conan Airport.
Because the hometown of Conan 's author is Tottori.
Conan is the hero of a famous Japanese manga.
At the International Terminal, there is a big picture of Conan.
Unfortunately, now the plane is not flying from here.
However, you can see a picture of Conan for free.