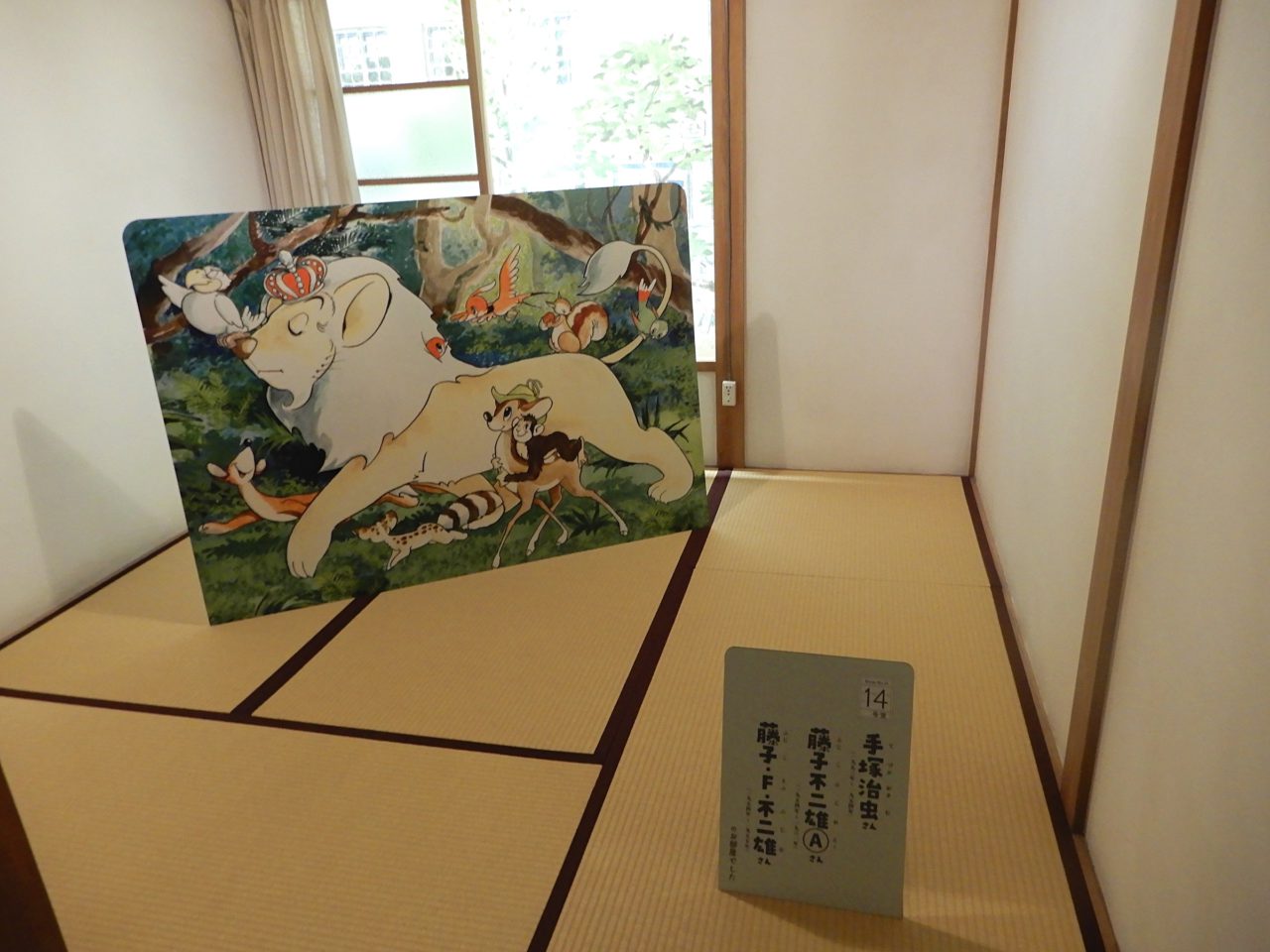 In Toshima-ku, Tokyo, there used to be a famous residence where famous manga artists such as Osamu Tezuka, Fujiko Fujio Ⓐ, Fujiko F. Fujio, Shotaro Ishinomori and Fujio Akatsuka lived. Unfortunately, the Tokiwa-so was demolished in December 1982 due to age. It was a two-story wooden building constructed in 1952, shortly after World War II.
Today, a small monument stands on the site.
After that, local citizens who loved the Tokiwa-so began to talk about the possibility of restoring it. Many donations were collected, and on July 7, 2020, the restored site was opened as the Tokiwaso Manga Museum of Toshima City. It was originally scheduled to open in March of that year, but the opening was postponed due to the Corona pandemic.
The reconstruction of the Tokiwaso is extremely elaborate, and every detail is reproduced exactly as it was then. It is truly "otaku." (Here: faithful to the original) The community restrooms and kitchens give the illusion that the young manga masters will come in at any moment. Famous works were created in each room, which served as a place for manga artists to work and live. Even the scenery you see from the windows has been designed to make you feel like you've stepped back in time.
By the way, special exhibitions are often held on the second floor of the Tokiwaso Manga Museum. You should not miss these, as there are some valuable manuscripts on display. Until September 5, 2021, the exhibition "Tokiwaso and Tezuka Osamu: The Time of Kimba the White Lion" will be on display. You can see Tezuka Osamu's precious handwritten manuscripts up close.
Osamu Tezuka, as you know, is a manga master known for many works such as "Astro Boy", "Kimba the White Lion", "Black Jack" and "Phoenix". I believe that almost all manga artists and animators working in Japan respect Tezuka Osamu.
Currently, the Tokiwaso Manga Museum has a system in which reservations have priority.
Reservations can be made through the website.
Toshima City Tokiwaso Manga Museum
https://tokiwasomm.jp/
●In my online Japanese course, you can talk in Japanese about a topic of your choice. Depending on your needs, I can also supplement this with English or German.
https://kaguyaclass.com/