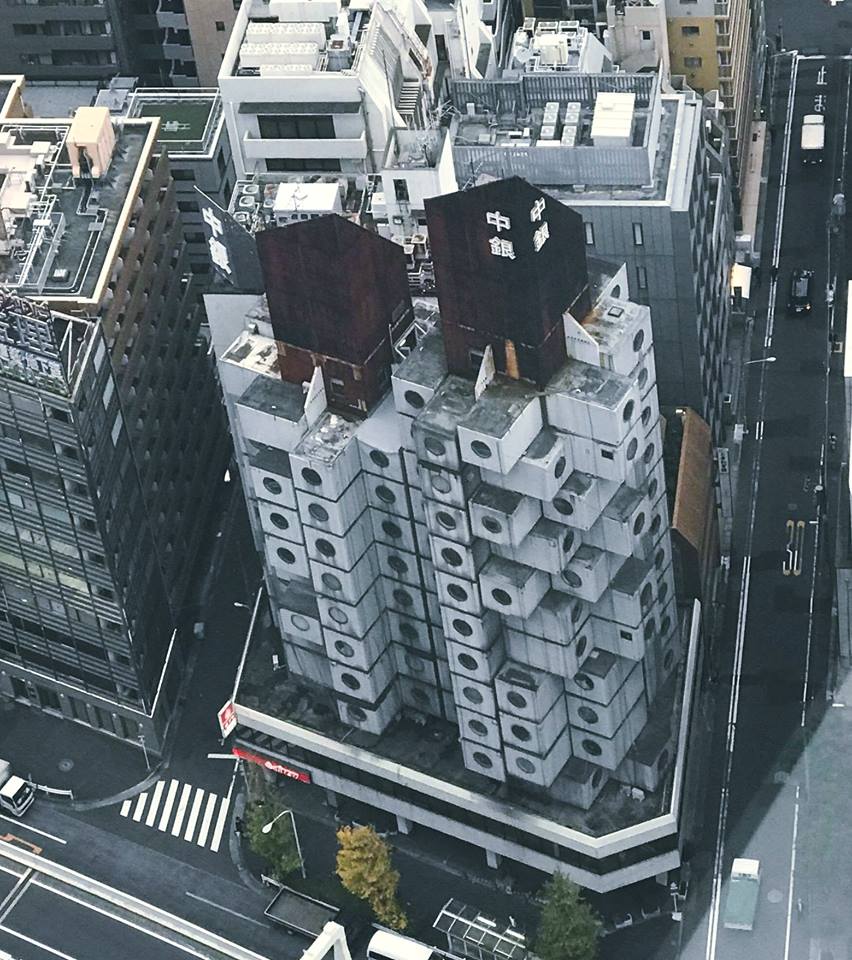 The unique work of the famous architect Kisho Kurokawa, the Nakagin Capsule Tower, still stands in Ginza 8-chome, Tokyo, and can be seen from the Tokyo Metropolitan Highway.
It was decided to demolish the building next year because it is very old and no major repairs have been made since it was built in 1972.
The Nakagin Capsule Tower will only be visible for a short time.
In a capsule of about 10 square meters, the most modern bathrooms, shelves and other necessary items were built into the capsule like a puzzle. There are 140 of them attached to the tower.
The round window is a feature of the building, which was inspired by a tea room.
Each capsule was supposed to be removable, so that when it became obsolete, a new capsule could be inserted or the entire capsule could be transported.
In fact, however, no capsules were removed.
Each capsule has its own owner and there is a management company. There were differing opinions because of the high cost required for repairs.
They had sought sponsors to maintain the site, but were unable to do so due to the Corona pandemic and had to make the difficult decision to sell the property.
The exact schedule for demolition next year has not yet been determined.
So there is still a chance to visit the Nakagin Capsule Tower.
My small travel agency can arrange an English speaking tour of the Nakagin Capsule Tower.
We will be able to offer the tour in October 2021, but we are not sure if we can do it in November, so we need confirmation.
If anyone is interested in joining the tour, please contact us as soon as possible.
Nakagin Capsule Tower(Regular Tour every Wednesday)
Nakagin Capsule Tower(Private tour)