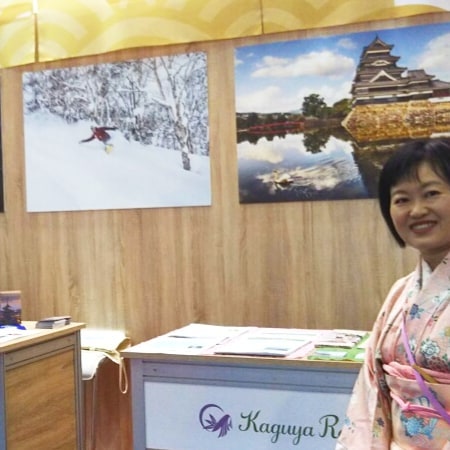 My small travel agency participated for the first time at the Travel Fair.
It was held in Vienna.
I worked in Vienna.
That's why so many people helped me.
I was also able to talk to a lot of Japan fans.
The experience at The Travel Messe was great for me.
Die Ferien-Messe Wien
Öffnungszeiten
Donnerstag, 16. Jänner 2020: 10 – 18 Uhr
Freitag, 17. Jänner 2020: 10 – 18 Uhr
Samstag, 18. Jänner 2020: 10 – 18 Uhr
Sonntag, 19. Jänner 2020: 10 – 18 Uhr
Anreise
Reed Messe Wien GmbH
Messeplatz 1, Postfach 277
A-1021 Wien