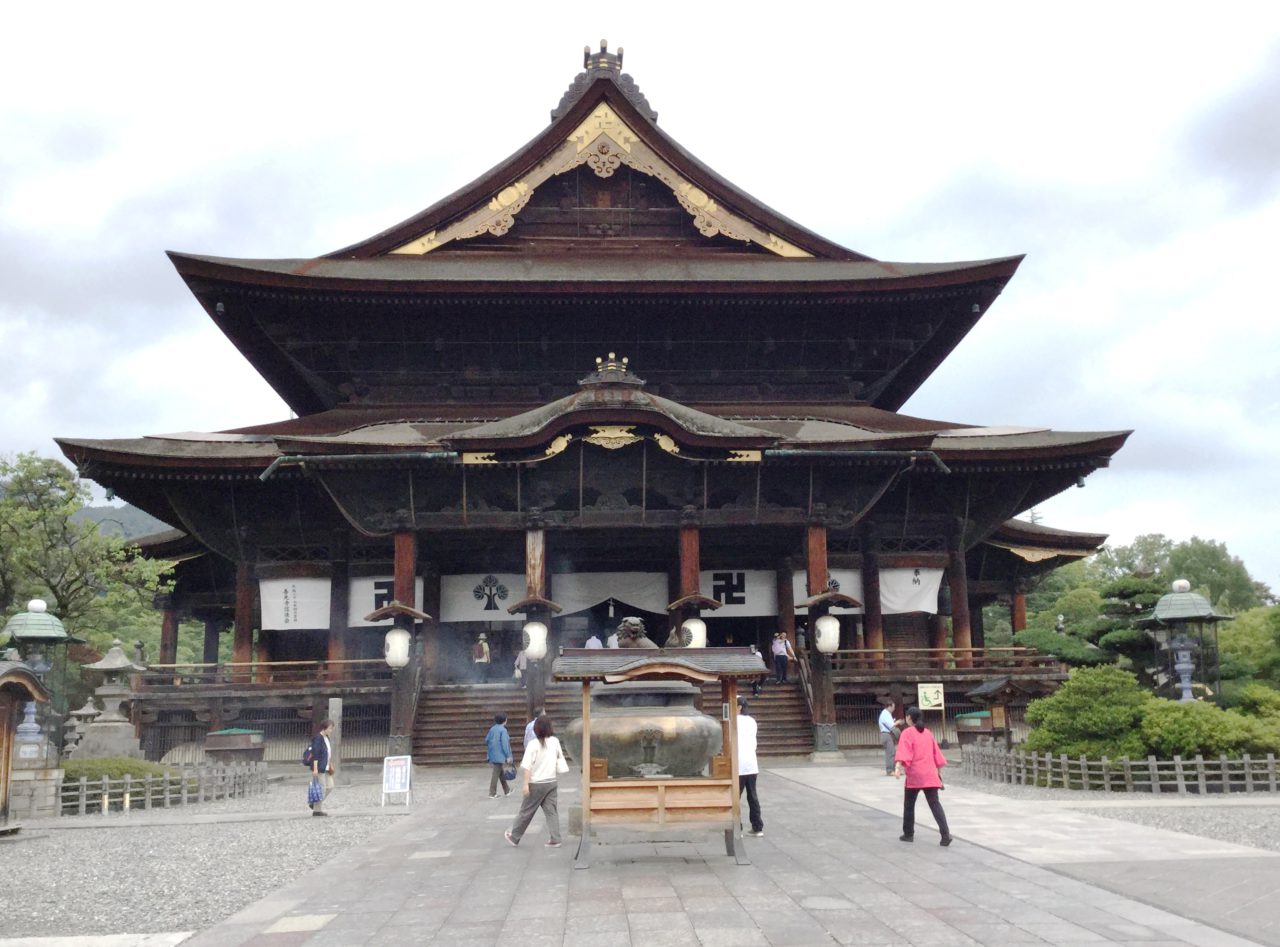 Zenkoji Temple is an ancient large temple in Nagano.
It was founded in 644.
For a long time, the Japanese wanted to visit this temple.
It is a very famous temple.
The Nagano Olympics were held in 1998.
The opening ceremony started with the sound of the bells of Zenkoji Temple.
However, there was a sad accident just before this.
The Chinese attacked the Tibetans near Zenkoji Temple.
There was the Beijing Olympics in 2008.
Zenkoji declined the starting point of the torch relay.
Dalai Lama thanked Zenkoji Temple.
He visited Zenkoji with his disciples.
At that time, they made a mandala of colorful sand.
The beautiful picture can still be seen there.
The Guest house of Zenkoji
http://kaguyareisebuero.com/plans/76